Quick Change of Inoculants
Maximum Flexibility
Minimum Maintenance
Simple Operation
Easy Calibration
No-Flow Detection
Alarm if Problems Occur
Precise Repeatability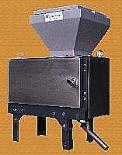 The Parastream T25-2 has the unique feature of incorporating two independent hoppers each containing a dedicated grade of inoculant for use on either grey or ductile castings. This allows the use of specialised inoculants rather than a "compromise" material.
Changing the grade of inoculant for a specific casting when using the Parastream T25-2 could not be easier. Inoculant grade changes are made by simply switching either manually or automatically from hopper A typically containing standard Strontium based inoculant for grey iron to hopper B typically containing Zirconium based inoculant suitable for ductile iron.
To prevent contamination at the point of changeover from hopper A to hopper B the feeder screw is automatically purged of any existing material before the flow of a new grade of inoculant is fed into the screw.


The Parastream Inoculant Feeder is designed to work on any fully automatic pouring line.
The quantity of inoculant dispensed can be set directly in grams per second on the operator touch screen. As inoculants vary in density the calibration graph can be changed on the operator touch screen for the appropriate density of inoculant. Dispensing rates of 0.25 up to 200 grams per second are available dependent on model.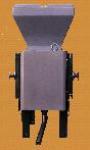 The stainless steel dispensing tube from the fluidising chamber can be rotated through 180° simplifying installation and ensuring the inoculant is dispensed smoothly into the metal stream.
The choice of either single or twin 25Kg standard capacity hopper is protected from the contamination of oversized material by a 1mm stainless steel safety screen.
Hoppers of 200Kg and above are available.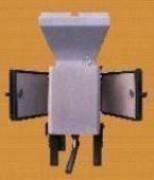 For ease of access the hot box is equipped with two stainless steel ceramic fibre lined doors which can be changed to open in any orientation and include stainless steel external heat shields.
Both standard Parastream T25-2 and S25-1 can be operated either manually via control desk joystick or automatically from any external signal such as mould line or stopper rod mechanism or both.
Can be linked to the foundry's quality control system via RS232. Optional facility to link into thermal analysis or temperature monitoring system.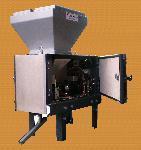 Adaptive inoculation run time allows inoculation to finish before the end of pour time, minimising the amount of inoculant used by not inoculating the mould running system.
Automatic cut-off of compressed air if unit is not used for a period of time.
Repeatability better than +/- 1%

Alarms – Low Hopper Level
Low Flow from Screw-feed
Pipe Blocked
Lower Air Pressure

To download brochure click link below